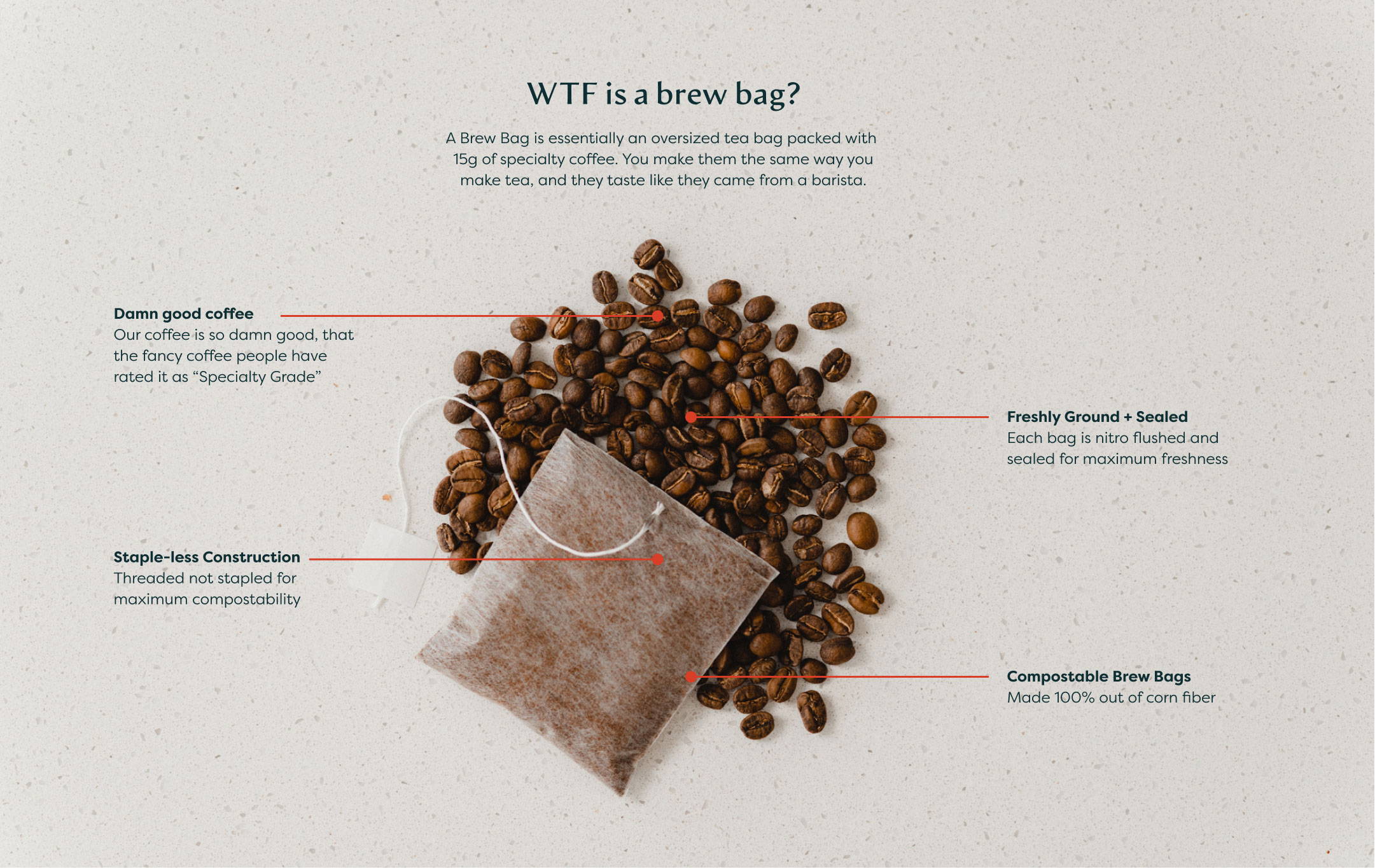 A Brew Bag is essentially an oversized tea bag packed with 15g of specialty coffee. You make them the same way you make tea, and they taste like they came from a barista.

"This is excellent coffee, not some cheap coffee in a tea bag. I like it as much as the coffee I use in the coffee maker."
– Charles G.

"Fantastic Coffee. Unique coffee options, and it tastes amazing. Tried them all. Big fan."
– Reid K.

"Brew bags are the best for outdoor activities!!! They are compact, lightweight and taste wonderful!!!"
— Cynthia L.